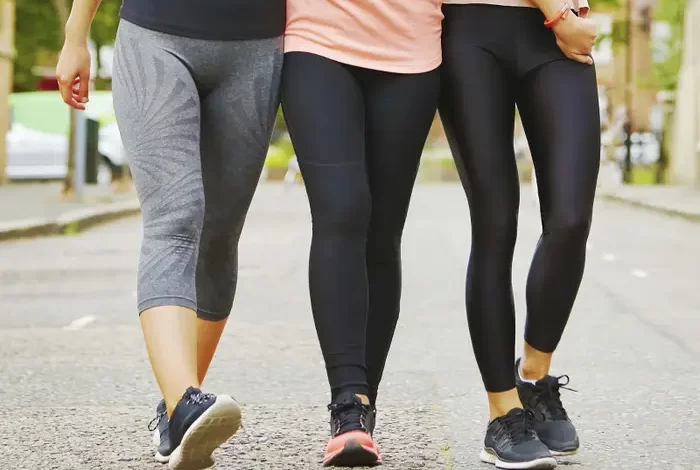 Also referred to as tights, leggings are incredibly popular among women regardless of the age group. Everyone loves styling tights for both athleisure and regular wear.
Before delving deeper into the topic, get this. As of 2020, the global leggings market is valued at 43.35 billion Australian dollars and is estimated to reach around 71.80 billion Australian dollars by 2028. Well, thanks to the insane popularity tights have.
From the office to the gym, leggings are the bottom wears you need in your wardrobe. To know why they are popular, keep reading!
What Are These Pants?
Leggings fit you like a glove and beautifully complement your curves, giving flattering silhouettes. Choice of fabric and colour entirely depends on you because the market has tonnes of options.
You can style tights with anything and everything. This attribute, in particular, makes tights a wardrobe essential because there is so much you can do with just one pair! The best part? It is like a good investment because they have ruled ever since they came in.
Fortunately, these pants are not going out of style anytime soon. So, let's read about the factors that add to their massive popularity.
Factors that Make Tights a Crowdpleaser
As already mentioned, tights have been around for ages and are not living anytime soon. With time the styling ways have changed, the colours have evolved, the fabric choices have multiplied, and so much more. Let's uncover the reasons behind their ever-lasting trendiness.
Comfortable
Anything you can work out in, naturally, is comfortable. Besides, people prefer tights as athleisure, and the reason is nothing but the unparalleled comfort level, making them wearable.
By the appearance, no one can tell if the tights are breathable. However, you know how soft and stretchable they are! No matter how tight fitted your tights appear, they supplement comfort with zero movement restrictions.
Parallel with Trends
Just in case you doubted them in case of a style statement, get this. Tights will not hinter with your style or make you look frumpish. The trend may be an age-old one, but leggings are still as atop of fashion.
You can pick your choice of colours, patterns, prints and designs. You can even purchase faux leather leggings, and they won't even restrict your movements because they are made with soft, breathable fabric. Additionally, you can also look for tights with glitter, embellishments, embroidery and basically anything!
Office to Gym
Most commonly worn in gyms as workout fits, tights are the perfect garment to stretch around and work out in. They are breathable, soft and stretchable, so, no movement restrictions whatsoever!
Enough about gyms. Did you know that workplaces have started accepting tights as formals? The primary reason is the huge variety of tights. In simple words, you can find something for every wear. Go for thicker fabrics and formal designs to complete an office look.
Final Thoughts
Leggings have lasted the test of time and countless fashion trends. So, yes, they are not leaving the fashion world anytime soon! They are breathable, flattering, and incredibly comfortable, making their popularity pretty obvious.
Another attribute that makes tights a unique piece of garment is their versatile nature. You can style them anyhow you want. Pair an oversized shirt or wear a skirt over the leggings. Wear your favourite tights under a pair of shorts to put together an edgy look, or style them with a formal shirt to make yourself office-ready. Or simply throw on an oversized T-shirt as you binge-watch your favourite movie.
Flaunt this absolute wardrobe essential by dressing it up or down as you please! Try for yourself.