Bones are not just the hard structure to impart stiffness factor that our body needs to be upright but also plays a vital role in body mechanics. They serve as a protective covering over delicate organs like a brain within the skull or lungs and heart within the ribcage. We cannot ignore the significant role bones play in body locomotion without which life freezes. We should be grateful and must pay attention to bone health for happy independent living. An orthopedic surgeon in Lahore is best to turn to for consultation regarding bone issues. Let's review the dos and don'ts a person should keep in mind for good bone health.
Significance of bone health
Most of us ignore little alarming symptoms bones and joints show off. They start from mild but gradually shape into crucial ones. Bones keep on regenerating naturally as old bone material disintegrate slowly new one takes its place. This phenomenon is faster and more active in childhood, but it slows down as age grows. The best orthopedic doctor describes that around the age of 30 the ratio imbalances when the process of bone corrosion is faster than restoration. After 30 body loose bone mass fast and gain less. A little care to bones can help you keep away from diseases like osteoporosis and arthritis. Those who work on their bone health till 30 have enough bone mass at the backup to balance the gain and lose circle ahead in life.
Bone destructing elements
Various factors take part in bone destruction like:
Less intake of calcium because the bone is highly composed of calcium. Our body extracts calcium from bones when needed, so bones keep on corroding to justify calcium needs. This means balancing calcium intake is an important target to achieve on daily basis.
People lacking physical activity are more at risk of getting osteoporosis, a bone degenerating disease than physically active ones.
Tobacco consumption also weakens bone.
Extremely skinny people are in danger of getting bone weakness as their body structure is thin which means less bone mass.
Age is an important factor with which bones become fragile and thin.
Family history also counts in this regard as most of the patients found to have osteoporosis inherited from ancestors.
Hormonal changes also cause loss of bone mass. Excessive thyroid hormone, drop of estrogen level in women while menopause and low testosterone level in men cause rapid bone loss leading to osteoporosis.
People eating too little and are underweight have weak bones. Surgeries for weight loss and diseases like celiac prevent the body from absorbing calcium which is a total loss for bones as calcium is an essential component to keep bones healthy.
Long term use of certain medicines makes it more probable to get osteoporosis.
What your diet should include for healthy bones?
According to research, it is revealed that osteoporosis is a commonly occurring disease among people due to poor nutrition. Calcium, vitamin D, magnesium, and phosphorous are important to keep bones healthy. About 99% of bone is calcium which helps in bone restoration and growth process. An adult of age 50 or under it should consume 1000mg of calcium every day. Vitamin D aids in the absorption of calcium into bones thus an essential element to maintain and develop bone strength. A second most important element to be include in the diet is phosphorous. About 80% of it is found in the skeleton. An accurate balance of calcium and phosphorous in the diet helps to maintain good bone density and keep diseases like osteoporosis at bay.
As indicated by research, it is uncovered that osteoporosis is an ordinarily happening sickness among individuals because of helpless nourishment. Calcium, vitamin D, magnesium, and phosphorous are essential to keep bones sound. Around almost 100% of bone is calcium which helps in bone reclamation and development process. A grown-up old enough 50 or under it ought to consume 1000mg of calcium consistently. Vitamin D guides in the retention of calcium into bones subsequently a fundamental component to keep up with and foster bone strength. A second most significant component to be remember for the eating regimen is phosphorous. Around 80% of it is found in the skeleton. A precise equilibrium between calcium and phosphorous in the eating regimen assists with keeping up with great bone thickness and keep infections like osteoporosis under control.
Importance of exercise to keep bones strong
Physical therapies and exercise are key to keeping bones and joints healthy as it promotes blood circulation and increases the strength of associated muscles which in return helps joint movement. Also, those who exercise daily have less bone depletion than the formation. A best orthopedic doctor will always advise or put his patients on prolific physical therapies and exercises for bone health.
Have a routine checkup for bone health
Body changes need to be note particularly those that are damaging. As bones keep on depleting and regenerating, this process needs to run in a balanced mode otherwise one has to bear serious consequences. Orthopedic surgeon in Lahore or surgeons are medical practitioners in this field to consult for help. Have a routine health checkup to stay away from diseases that might develop with growing age.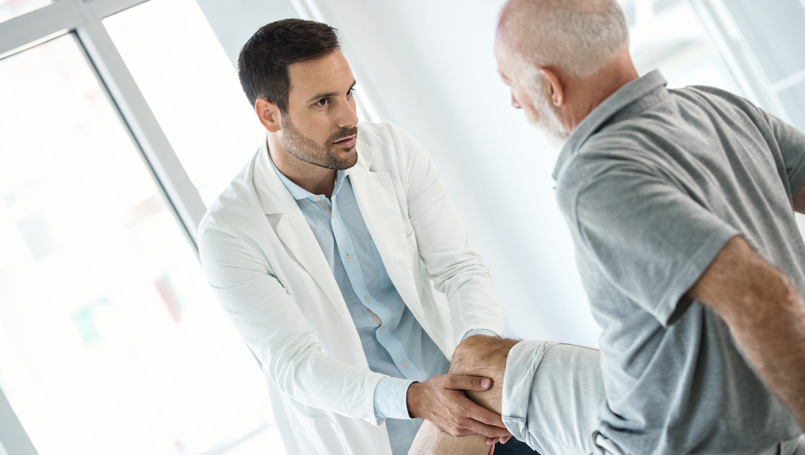 Body changes should be note especially those that are harming. As bones continue to drain and recovering, this interaction needs to run in a decent mode in any case one needs to bear genuine outcomes. Muscular specialist in Lahore or specialists are clinical professionals in this field to counsel for help. Have a standard wellbeing test to avoid illnesses that may create with developing age.
Conclusion
Health is important to have a peaceful happy life. Bones are the basic structure and aid in body movement. So the core of the body should not be neglected and kept strong to preserve painless locomotion. Don't hesitate to visit a orthopedic surgeon in Lahore or orthopedic surgeon in Lahore for getting your bony issues solved timely.
Wellbeing is essential to have a quiet blissful life. Bones are the essential construction and help in body development. So the center of the body ought not be neglected and kept solid to safeguard easy movement. Try not to stop for a second to visit a specialist or muscular specialist in Lahore for getting your hard issues tackled opportune.