Computers and Technology
How To Get Rid of Yahoo Search Redi­rect Error on Mac OS
3 Ways To End Yahoo Search Redi­rect On Mac (Safari and Chrome)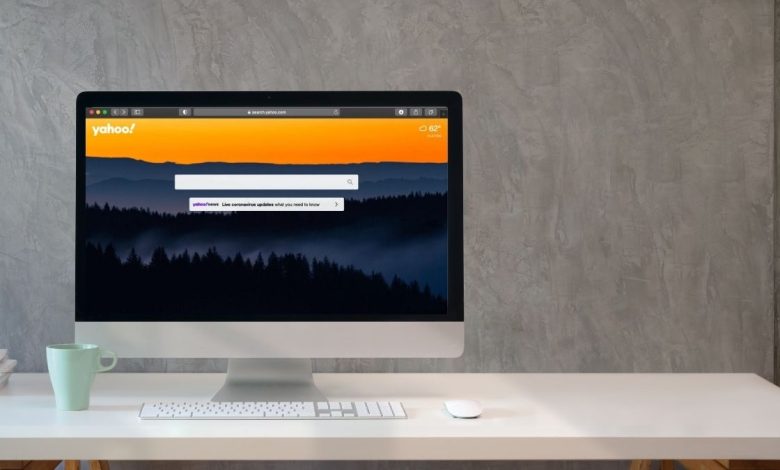 Yahoo Search Redi­rect Error on Mac OS, what is it, and how to get rid of it?
If your homepage suddenly redirects to Yahoo instead of your favorite one, then your browser is likely to be hijacked. In this article, we will explain to you why Yahoo Search Redirect happens on Mac and how to get rid of it.
What is Yahoo Search Redirect Virus?
Yahoo is a popular search engine that is active for ages now. However, it seems annoying if you have not chosen Yahoo as your default search preference on Safari or Chrome. Yahoo Search Redirect is technically not a virus but is indeed a browser infection.
Often users blame Yahoo for this unexpected redirect that occurs even after several attempts to revert back the browser settings. Many of us feel puzzled about why it is happening and how to end it up.
Well, the most obvious reason is your browser is being controlled by some potentially unknown programs or Adware. Most of the time PUP/Adware attacks via bundling of other free software programs. These can be any browser extension, toolbars, third-party search engine, add-ons, and so on.
Let's check out the distribution methods of Adware and browser hijackers: 
Software Bundling:

Usually, we look for free sources to download software tools like video downloader, PDF reader, zipping, converters, and so on. To monetize their platform the free software distributors bundles other programs within the main installers, so if you skip the custom or advanced installation. Then you may end up installing any Adware  PUA or even malware. Thus, it is advised to use official websites or the Apple Store to download software.

Clicking On Pop-up Ads:

While browsing we come across plenty of pop-up ads that seem useful and attractive. However, many times they are not what they seem to be. The moment you click on them, you will be redirected to third-party pages asking to install some extensions, search engines,s or plug-ins.

Visiting Malicious Websites:

This can be the most obvious reason for what you are experiencing today.  Stumbling upon malicious websites is very common, but you should avoid clicking on anything that comes your way. You should quickly close such pages, and clean your Safari browser. As they run bad scripts to silently download any adware/malware on your Mac.
How Browsers End Up With Yahoo Search Redirect?
Being an adware-type program, they tend to promote fake search engines to hijack the homepage, sometimes the entire browser. They do so to manipulate the search queries and deliver sponsored search results, instead of any useful ones.
As a fact, fake search engines are not capable to generate their own search results, so they take advantage of another legitimate search engine (Yahoo, Bing, and Google) to display the end result. They either use the redirect method or run bad scripts to automatically redirect the homepage to the Yahoo Search page whenever the user launches their Safari, Chrome, or another browser.
So, no matter how many times you try to change it, eventually, you will end up with the Yahoo search engine on Safari or Chrome.
If you are struggling with the same issue, then here is how to troubleshoot Yahoo Search Redirect.
How To Get Rid of Yahoo Search Redi­rect Error on Mac OS?
Please, follow the steps carefully so that you can get rid of the Yahoo Search Redirect Error on Mac permanently.
1# Uninstall Problematic Apps From Mac:
The most important step is to find the apps which are causing the Yahoo Search Redirect error on Mac. This involves locating potentially unwanted programs which might have been installed without your permission.
Here's how to uninstall apps from Mac.
Open Finder menu, then click Go→ Applications;
Under the Application window, locate apps that seem suspicious to you. For example QuiclookPI, ApplicationEvents, PowerLog, TopResults, GeneralOpen, GSearch, Search, and so on.
Right-click on the app icon and choose "Move To Trash";
Do not forget to Empty your Trash.
2# Remove Fake Extensions From Safari And Chrome:
Often, the fake extensions are the main culprit of your homepage being hijacked and search redirects to Yahoo. So, it is very important to check what extensions you have installed on your browser and better to remove unknown ones.
To remove extensions from Safari, follow the steps here: 
Open Safari browser, then click on Safari menu →Choose Preferences → then go to Extensions Tab;
From the Extensions menu, check what extensions you have active on your Safari browser ;
Select the one which you want to remove and click on "Uninstall".
Next, again click on Safari menu →Preferences → go to General Tab;
Navigate to the "Homepage" field, if you see any unknown address or Yahoo.com, then remove Yahoo.com and put your favorite URL like "google.com";
Click on "Set as default".
Additional Tip: If removing extensions and resetting the homepage doesn't solve Yahoo Search Redirect Error, then you should reset the Safari browser.
To remove extensions from Chrome, follow the steps here:
Open Chrome browser, type chrome://extensions/ on the address bar;
Here, you will see all the extensions installed on Chrome, if you find any suspicious one, then click on the "Remove" button, next to its name;
Next, type chrome://settings/appearance on the address bar;
You will see the default homepage URL, if you see Yahoo.com or any other address then remove it any type of your preferred one;
Now, to change the default search engine, type chrome://settings/search on the address bar;
Under the "Manage search engines" section, you will see a list of search engines active;
Click on the three-dots besides the name and select "Delete" to remove them;
Close the browser.
3# Run a Scan To Make Sure Your Mac is Free From Virus:
Even if you have done your best to remove all suspicious and unwanted stuff from Mac. But still while uninstalling apps, there are hidden components, library files, and settings that need permanent removal. So, if you already have an anti-malware program installed, then you go on for a full system scan and remove apps residue. Check how to get rid of a virus from Mac.
Additional Tip:
Yahoo Search Redirect error on Mac can give you a hard time while browsing. Such things not only interfere with the browsing experience but also make way for potential risky items like unwanted ads, data-tracking, and redirects to suspicious pages. So, you should not delay getting rid of the Yahoo Search Redirect error on Mac as soon as possible.